For an attorney experienced in litigating personal injury and negligence cases in Philadelphia, contact Elizabeth Savitt Law today.
<!form action="/cgi-bin/esavittlaw.pl" method="post">
Elizabeth Savitt
Attorney At Law
34 Rock Hill Road
Bala Cynwyd, PA 19004
Conveniently located just off the Belmont Avenue exit of the Schuylkill Expressway (Interstate route 76).
Call:
Ph. (610) 664-6730
Fx. (610) 664-6511
Case results coming soon.
Experience Litigating Personal Injury and Negligence Cases in the Philadelphia Area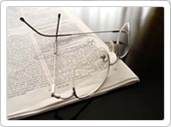 At Elizabeth Savitt Law, we are committed to fighting aggressively for the rights of our clients. Providing comprehensive legal services to residents throughout the state, we employ a hands-on, personal approach to each case we accept. Our skilled attorney has experience handling a variety of negligence and personal injury cases in Philadelphia and throughout Pennsylvania. This expertise allows her to review potential personal injury negligence cases and advise clients when they have a viable claim and should proceed with legal action. If our firm decides to take on your case, we have a dedicated support staff that assists our personal injury attorney in thoroughly investigating each claim. This tenacity and attention to detail exhibited by the professionals at Elizabeth Savitt Law ensures that clients receive the high quality legal assistance required to win the case.
Meet Attorney Elizabeth Savitt
Elizabeth Savitt has been defending the rights of clients for almost 25 years. With an unparalleled record of service, attorney Savitt has virtually no client turnover at her practice. She has extensive experience litigating negligence and personal injury cases for clients throughout Philadelphia and Pennsylvania. Attorney Savitt personally handles every case she accepts, so clients are assured that their cases will receive the individual attention they deserve. Her conscientious effort to listen to clients and follow up on every lead often provides the breakthrough needed to win the case.
Learn more about attorney Elizabeth Savitt.
Areas of Practice
At Elizabeth Savitt Law, we handle all types of personal injury and negligence cases. Attorney Savitt is knowledgeable in Philadelphia and Pennsylvania law and skilled in litigating personal injury lawsuits. Whether you have been injured as a result of medical malpractice, product liability, an auto accident, or a slip and fall accident, our attorney and staff will fight to help you obtain the compensation you deserve. We can also assist clients with defective drug and wrongful death claims.
Our practice offers free reviews of negligence and personal injury cases. Contact our Philadelphia area practice for an evaluation of your claim.